Are you also fascinated by the 25th island of Greece? And want to know what it is, and why is it trending so much on social media. If you are still confused, let us explain this. Every fortnight a new meme goes viral, like ''What kind of dinosaur, has 5000 teeth?'
And here's a brand-new one to consider. People are going crazy over a new meme that has compelled everyone to figure out the '25th island of Greece'.
What is the largest island in Greece?
Greece's largest island is Crete, and it has a total area of 3,260 square miles. It is also the  5th largest island in the Mediterranean Sea. Compared to the total land area of the entire country at 50,950 mi², Interestingly, Crete is not that much close to the mainland. It's just 100 miles away.
Crete island has the largest population of any in the nation, with 636,504 people living here. Moreover, the largest city on this part of land is a city which is called Heraklion, having total 144,442 people as of their last census. About 60% of people live in cities here and the remaining 40% or so are living in rural areas.
What is the 25th Island of Greece? Why is it so amusing?
Twitter is recently full of the 25th island of Greece memes. There are 6,000 islands in Greece, but there are only 227 islands are inhibited, so what happened that only the 25th one is getting so much popular? When you search for the "25th island of Greece" on Google, you will get the name of an island, which social media users find very humorous, according to the social media users.
Which Is The 25th Island of Greece?
Well, the name which came out here is Amorgos; it is a Cyclades island and is the 25th island of Greece. And the memes are becoming viral because they are associating the name Amorgos with the 2018 released game, Among Us." 
Both terms sound similar, but they aren't the same. Fans of the famous video game Among Us are making fun of the jokes made on Amorgos. Due to this meme many people are showing interest in knowing the name of Greece's 25th island— "Amorgos" Social media is also trending with the latest Google-related meme. 
How big is Amorgos Greece?
He is the easternmost island of that Cyclades island group and the nearest island to the neighboring Dodecanese island group in Greece. Along with 16 neighboring islets, the largest of which (according to the land area) is Nikouria Island, it comprises the municipality of Amorgos, which has a total land area of 126.346 square kilometers (48.782 square miles and a population of 1,973).
TWITTER IS JUST TOTALLY FLOODED WITH 'THE 25TH ISLAND OF GREECE' MEMES
Several people have taken this topic to twitter to promote a new meme that asks others to guess what is the "25th island of Greece" is. 
Throughout the whole game, players control a crew of spacemen as they are moving in a rocket ship, doing some repetitive tasks. However, if you want to enter the ship, a phony crew member tried to harm the ship's safety and kill the crew members.
Members of this group, including strangers from all corners of the world, got assembled to discuss who the imposter is and then voted them out once each participant has died. Each time a player dies, the same process is been repeated.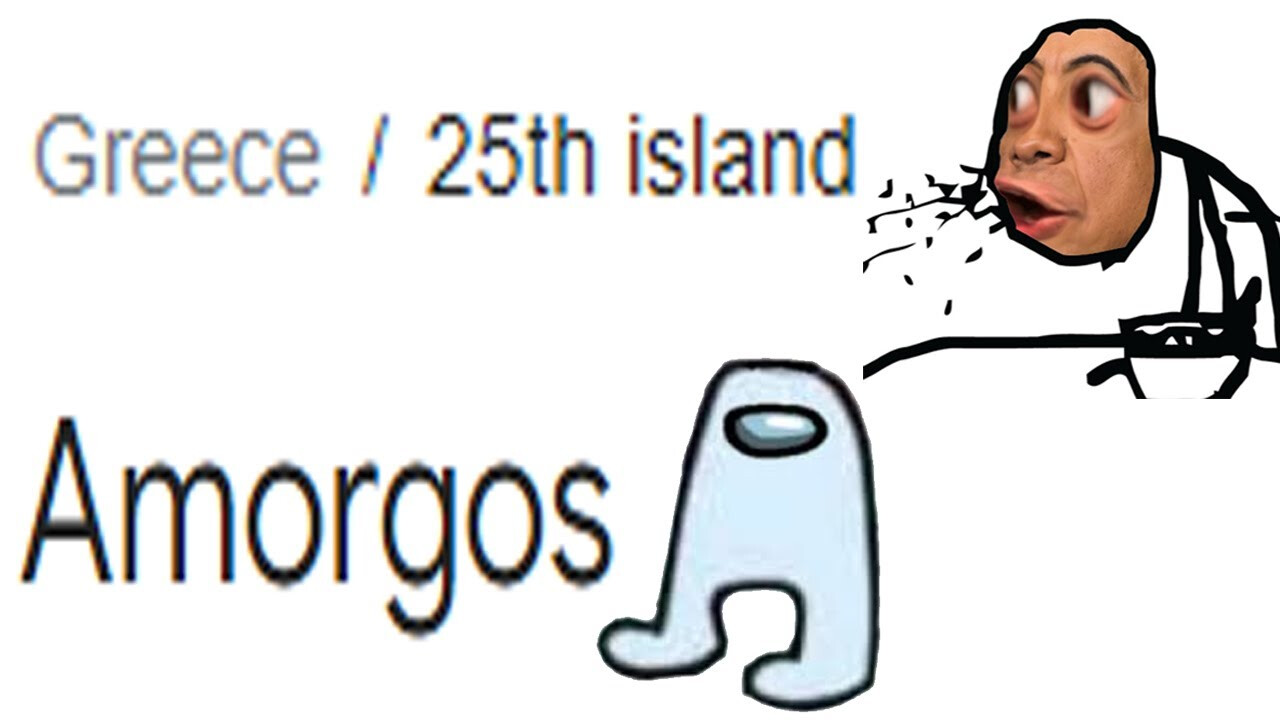 The imposter must have to fool the other members of the gang, whether through blending in or making some excuses. "Among us" the word and "Amorgos" both sounds same which is why the 25th island of Greece has become so popular.
What is the Geographical Location of the 25th Island of Greece
Amorgos, one of the Greek islands, has many secrets. Even though there are just 80 inhabitants, the island is of 127 square kilometers. With a distance from famous cities of Greece like, Milo's it has a distance of 19 kilometers (14.44 miles), while from Naxos it has a distance of 14 miles, from Santorin the distance is 44.2 miles, from Paros the distance is of 63.1 miles, and from the island of Mykonos the distance is of 57.8 miles,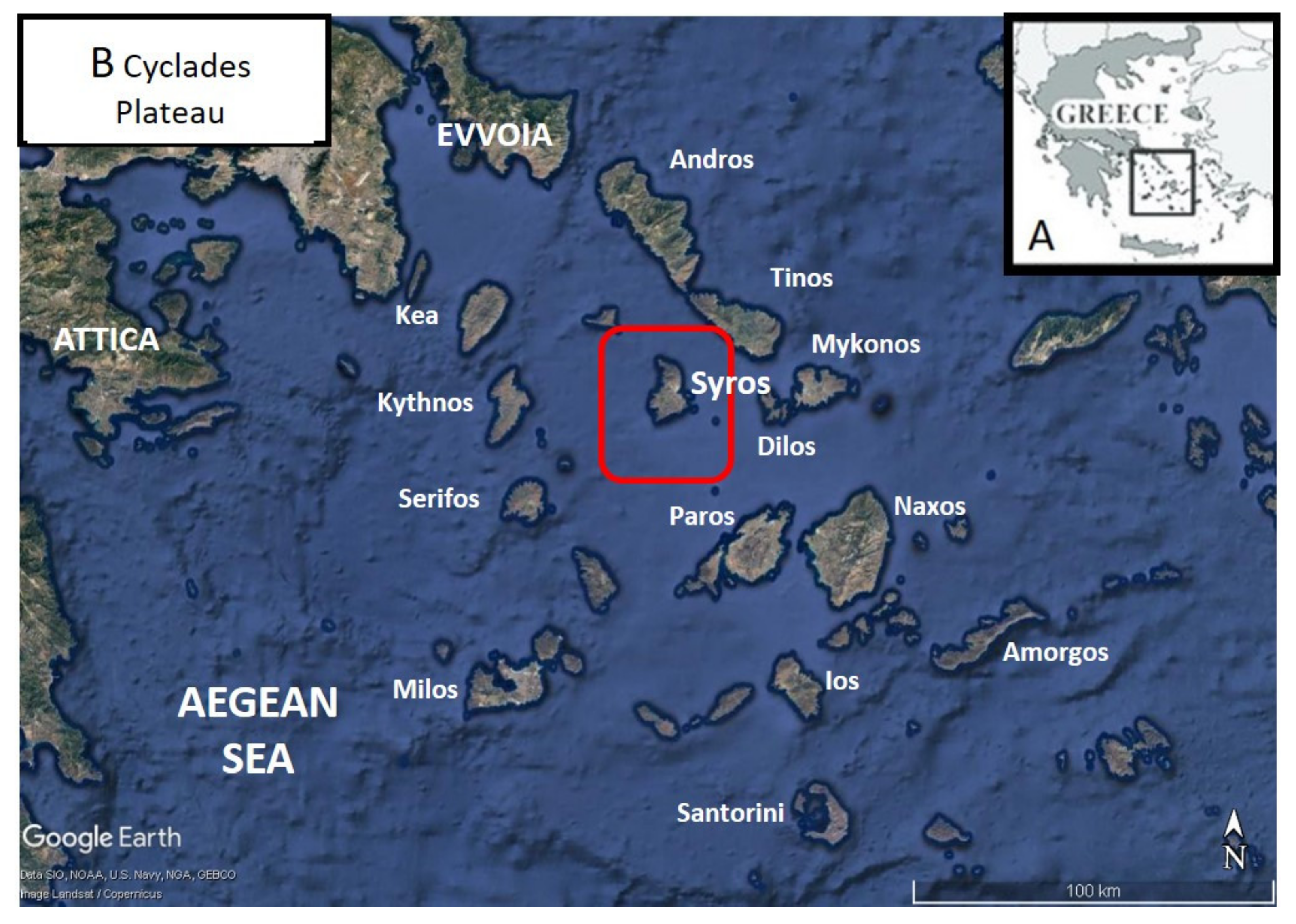 This Cycladic Island is located on the farthest east. Amorgos was a ship which has traveled the ancient maritime routes between Syria and Egypt. As it is so distinct from the typical Greek islands, it's a very popular destination for tourists.
At the northernmost point of the city Naxos, archipelago sits there located the Greek island of Amorgos. The Cyclades island of Karteros is connected to Naxos' mainland by making a bridge that was built-in 1965. Delos and Rhenia, two more well-known nearby islands, surrounding the small Amorgos. Amorgos has population of approximate 80 people, with Chora as the island's capital.
How did the name 'Amorgos' become that much famous on social media?
Because the word sounds like "among us," the name Amorgos is becoming more and more popular on social media.
When those while quarantined or on lockdown sought new games and activities to keep them engaged the last spring, the game was released, it was the year 2018. And now it became quite a well-known game. Despite its comparably recent launch, this game has already become a huge hit.
Why is the 25th Island of Greece (Amorgos) Trending Now?
25th Island of Greece aka Amorgos is trending now because of the meme that has gone viral on social media on it. People are making memes on it since this word confuses the word 'Among us, which is also a popular game. 
How to Get to Amorgos?
There is no airport in Amorgos, the only way you can get there is by ferry. From the city of Naxos, it takes at least 1 hour and 20 minutes, while from Santorini, it takes almost 1 hour and 50 minutes.
Conclusion
There are near about 6000 islands in Greece. 227 of them are only inhibited. Amorgos is one of these 227 islands. But it has become famous nowadays for some other reason. And this new reason is very funny. People are making 25th Island of Greece memes on its name due to its similarity with a word that is also a name of a famous game, i.e. "Among Us". 
So, in this article, we had just told you about the island Amorgos as well as why it is becoming so popular on social media.